Premier Listing and Marketing Program
The Program
I developed my Premier Listing and Marketing Program to provide homeowners with an exceptional full service listing option in Central NY to deliver the results they deserve.
This comprehensive program focuses on these 3 essential elements that lead to a successful sale: Proper Price Point, Great Presentation, and Maximum Exposure.
Proper Price Point: I provide an in depth market analysis based on recent sales, pending contracts, active listing, and market trends to determine the list price that will get your home sold quickly and for the highest price.
Great Presentation: I provide guidance to my sellers as to what is needed to make sure that their home shows at it's best both in and out. I place extra emphasis on pictures and online presentation since this where most buyers begin their search.
Maximum Exposure: Through innovative marketing techniques and social media, I make sure that every home that I list has a significant online presence to maximize exposure to buyers that are currently in the market. Open houses and broker's opens are also used to market the home.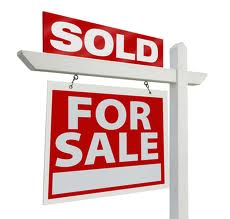 The Results
Oven the past two years, the results I have been able to provide my sellers speak for themselves:
Median Days On The Market - 4. The county median over that same time frame is 20 days. In addition, over 72% of my listings sold in less than 5 days!
Median Percentage Of List Price - 102.74%. That's almost 3% more than the median for the county. Based on the median price of $160,000, that is over $4,800 more that I am getting for my clients.
The Guarantee
I am so confident in my listing and marketing program, that I offer a No Hassle Opt Out if you are not satisfied with my services.
If you are going to be listing your home, set up an appointment today for a no obligation listing presentation. Let me show you what I can do for you.
Complete my or call me direct at (315)-729-1432.