Premier Buyer Services
Are you considering buying a home soon? Whether your a first time homebuyer, relocating, upsizing, or downsizing, I can help. Contact me to discuss your home search and how I can make it successful. This is a FREE service. Here is what I have to offer:
BUYER CONSULTATION - This is an over the phone or in person meeting to discuss your home search in depth. We will talk about your ideal home, areas to consider, mortgage preapproval, the home buying process in general, and anything else that you have questions about. I am here to guide you through the process whether it's your first home or your fifth.
THE MOST CURRENT LISTING INVENTORY - Every day, new home listings come on the market or prices are reduced on current listings. Many that match your search criteria. I make sure that you receive these homes as soon as they come on the market or their prices are reduced. This insures that you don't miss out on your dream home.
MARKET KNOWLEDGE - I constantly study the ever changing market and trends that we are going through in the Central NY area. I want to give you confidence knowing that you can trust what I say, guide you through the process, and ultimately buy the home of your dreams.
10+ YEARS IN THE REAL ESTATE INDUSTRY - In my 10 years, I have just about seen it all. Through experience and education, I have learned the ins and outs of the real estate market. I am not just a person to open doors for you. This is the biggest investment many of you will make and it's something that I take seriously.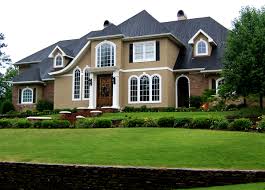 TEAM OF PROFESSIONALS - I have a team of professionals that I trust and closely work with to make sure that once you find a home, the process is smooth. If you need a home inspector, mortgage consultant, attorney, or insurance agent, I can refer you to any or all of them and you can feel confident that they will get the job done.
RESULTS - With a home being the most expensive asset that you will buy in your life, don't you want a top producer to represent you? I consistantly rank in the top 3% in total volume in Central NY out of over 1500 agents in the area and have sold over $7 million in homes each of the past two years. I get results for my clients and I have the numbers to back it up.
Complete my or call me direct at (315)-729-1432 to discuss your home search further.
"I Don't Want To Sell You A House, I Want To Find You A Home"